NILAI-NILAI SUFISME DALAM KITAB AL-HIKAM DAN RELEVANSINYA DENGAN PENGEMBANGAN PENDIDIKAN SOFTSKILL
Keywords:
Sufistic values, soft skills, Kitab al-hikam
Abstract
This study aims to determine the Sufistic values contained in the Kitab al-hikam by Ibn Atha'illah as-Sakandari and its relevance to the development of soft skills education. This research is important because soft skills play an important role in determining life success. The approach used in this study is qualitative with library research methods. The primary data is Kitab al-hikam. Through content analysis, we will dissect the Sufistic values taught by Shaykh Athoilah in his book. Furthermore, these values are examined for suitability to the development of soft skills education. From this research, it was found that the Sufistic values in Kitab al-Hikam are the values of tawakal, istiqamah, sincerity, gratitude and patience, repentance and honesty. These six values are very volunteer to be developed in soft skills education
Downloads
Download data is not yet available.
References
Aryati, Azizah. 2017. Pemikiran Tasawuf Syeikh Ibn 'Athaillah As-Sakandari Dalam Kitab Al- Hikam (Kajian Tentang Rekonstruksi Dan Kontribusi Nilai-nilai Tasawuf Dalam Pendidikan Islam), Vol. 5, No. 1. Bengkulu: Tadris IAIN Bengkulu.
Bungin, Burhan. 2003. Analisis Data Penelitian Kualitatif, Jakarta: Raja Grafindo Persada
Danner, Victor. 1999. Mistisme Ibnu 'Athaillah;Kajian kitab Al-Hikam. Surabaya : Risalah Gusti
Darmawati, "Peningktan Kemampuan Sof Skills Mahasiswa Biologi Pada Mata Kuliah Genetika Dan Evolusi Melalui Penerapan Model Problem Based Learning", dalam Jurnal Biognesis, Vol. 10 No 2.
Efendi, Agus. 2005. Revolusi Kecerdasan Abad 21, Bandung: Alfabeta.
Elfindri, Et Al. 2011. Soft Skills Untuk Pendidik, Jakarta: Badoese Media.
Ghufron, Anik.2010. Integrasi Nilai – Nilai Karakter Bangsa Pada Kegiatan Pembelajaran. Yogyakarta: Cakrawala.
Illah Sailah. 2008. Pengembangan Soft Skills Di Perguruan Tinggi. Jakarta: Direktorat Jenderal Pendidikan Tinggi
Iskandar, M. Ali Maghfur Syadzili. 2009. Mutiara Hikmah Menjadi Kekasih Allah. Surabaya: Al-Miftah
Lexy, J Moleong. 2011. Metodologi Penelitian Kualitatif. Medan: Pt. Remaja Rosdakarya.
Mulyono, Iyo. 2011. Dari Karya Tulis Ilmiah Sampai Dengan SoftSkill. Bandung : Yrama Widya.
Marzuki. 2012. Pengembangan Soft Skill Berbasis Karakter Melalui Pembelajaran IPS Sekolah Dasar", dalm Seminar Nasional Tentang Soft Skill Berbasis Karakter Melalui Pembelajaran IPS Sekolah Dasar
Muthahhari, Murthadha.2011. Dasar-Dasar Epistimologi Pendidikan Islam, Teori Nalar Dan Pengembangan Potensi Serta Analisa Etika Dalam Program Pendidikan, Jakarta: Sadra Press.
Nugroho, D Hari. 2009. "Integrasi Soft Skill Pada Kurikulum Prodi Elektronik Instrumentasi STTN Untuk Persiapan SDM PLTN", Makalah Seminar Nasional SDM Teknologi Nuklir, Yogykarta.
Nur,Syam. Pendidikan soft skill, http//nursyam-sunan- ampel.ac.id/?p=1585
Prasad Kaipa & Thomas Milus, Soft Skills Are Smart Skills, Article Oktober 2011, http://www.researchgate.net/publication/242208755.
Prasetya, Benni.2014 "Pengembangan Budaya Religius Di Sekolah",dalam Jurnal Edukasi,Vol. 02 No 1.
Prastiwi, Wiwik Yuni. 2020. "Hard Skill Dan Life Skill Peserta Didik Dalam Menghadapi Era Globalisasi", dalam Makalah Pengembangan Soft Skills, artikel, At: infodiknas.com.
Wiyani, Novan Ardy. 2012. Manajemen Pendidikan karakter Konsep Dan Implementasinya Di Sekolah. Yogyakarta : Pusaka Intan Madani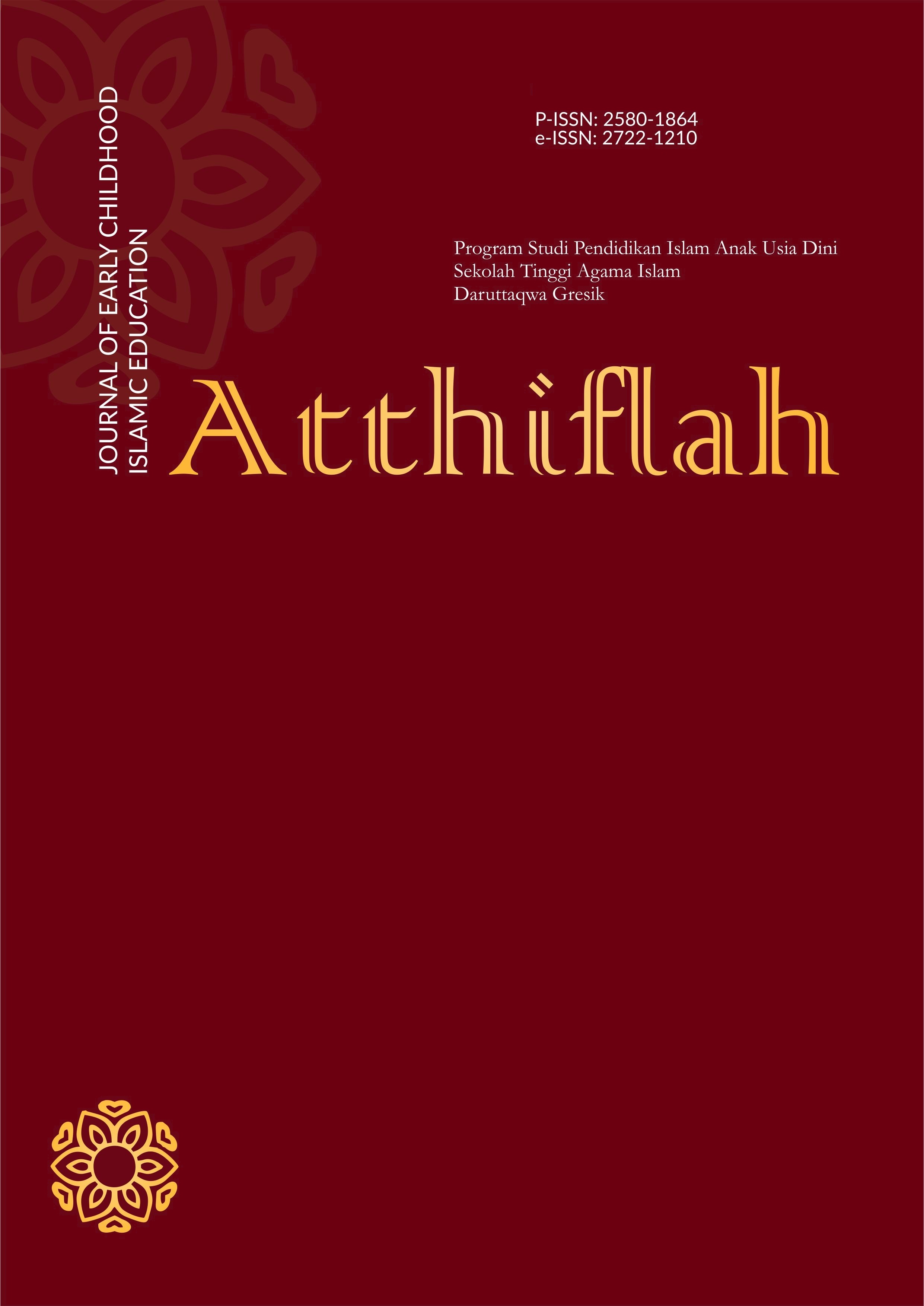 Downloads
How to Cite
AL Haromaini, R. S. ., & Izza, Y. P. (2023). NILAI-NILAI SUFISME DALAM KITAB AL-HIKAM DAN RELEVANSINYA DENGAN PENGEMBANGAN PENDIDIKAN SOFTSKILL. Atthiflah: Journal of Early Childhood Islamic Education, 10(2), 308–319. Retrieved from https://jurnal.insida.ac.id/index.php/atthiflah/article/view/359
License
Copyright (c) 2023 Yogi Prana Izza, Rohmat Saichu AL Haromaini
This work is licensed under a Creative Commons Attribution-NonCommercial 4.0 International License.